Now this is exciting! If we weren't thrilled enough by the news of newcomer male Duma partnering up with the Mabande male, this has certainly set things into motion: 4 new lions were spotted emerging from the bush while Africa on Foot and nThambo Tree Camp were out on game drive, and the following day the small pride was seen again in the morning and afternoon. Two adult females, one subadult male, and one subadult female made up the pride, and as yet, we don't have any information on their history.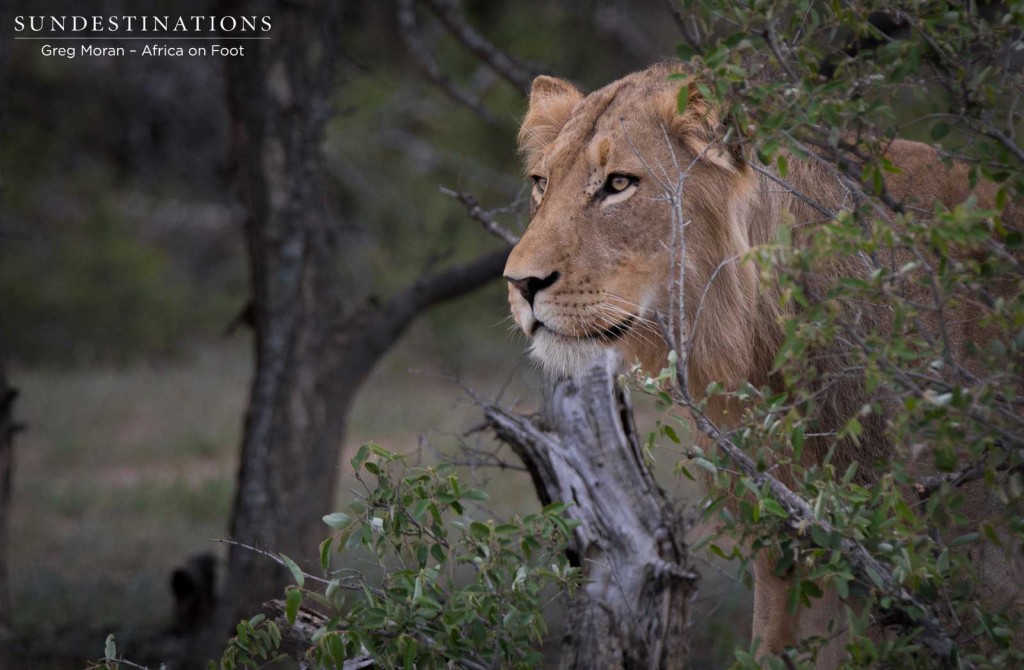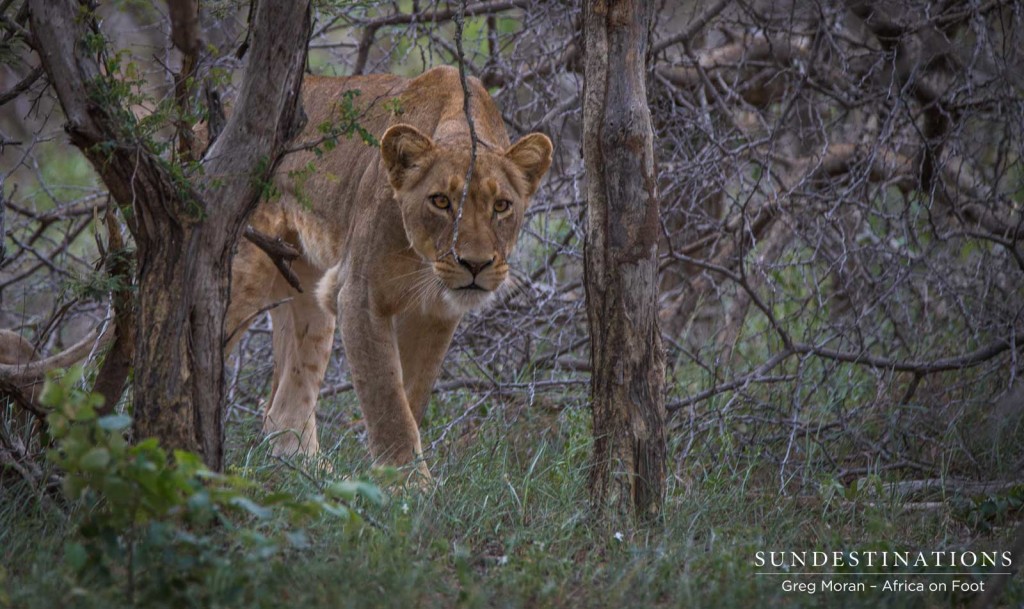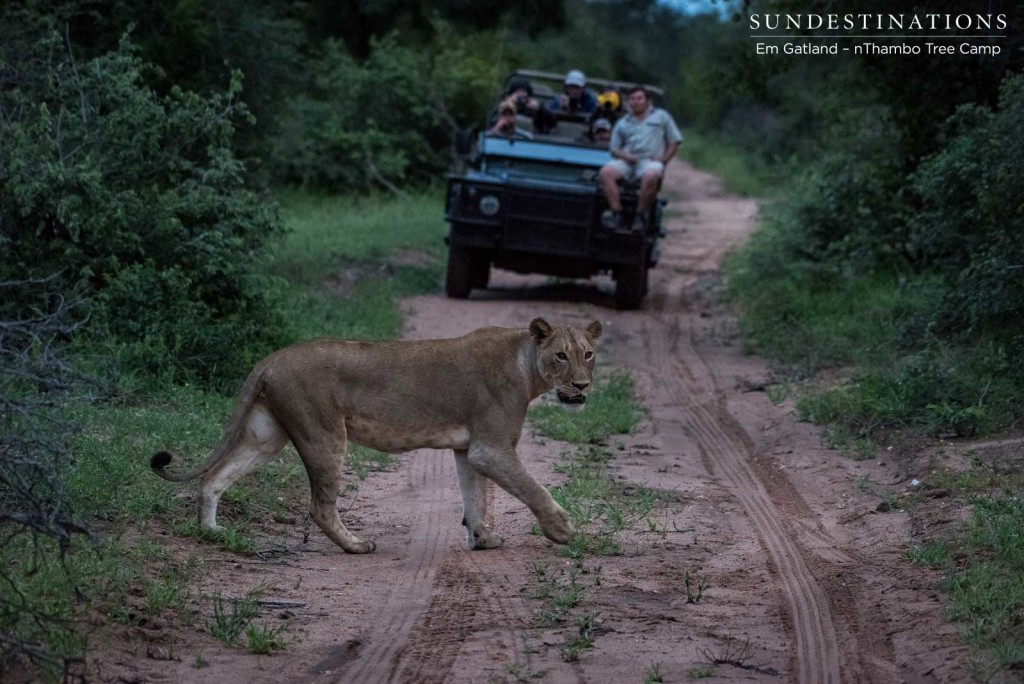 The pride of 4 was seen enjoying life out in an open area, giving us all a great view of them. A herd of zebra were communicating noisily nearby, which sparked the lions'  interest a bit, and we got to watch as the two lionesses nuzzled and groomed each other affectionately. The two younger lions kept to the bush for the most part, until the male got up and gave us a full view of his maturing form. What good looking lions they are!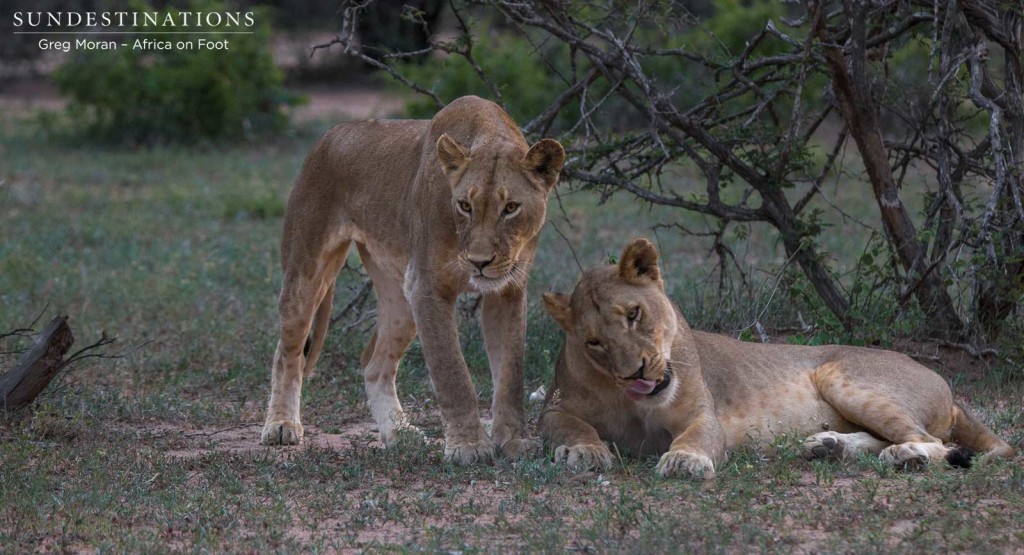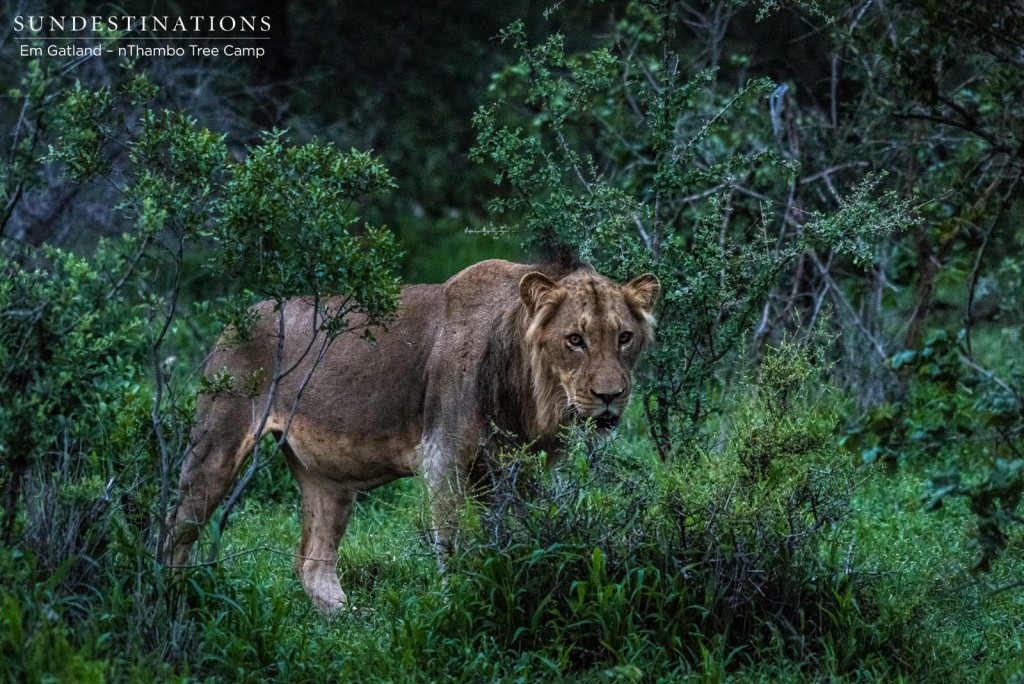 For 3 consecutive game drives, guests got to enjoy them out and about, and then yesterday afternoon we saw them moving off into the neighbouring property they came from. This morning there was no sight of them, and it seems they are enjoying some quiet time out of sight. Ranger Greg reckons they might be a nomadic bunch, not having come from an established territory, and we can only hope to see them again. We would like to hear from other properties in the area if they have any intel on these lions so that we can learn a little more about them!