The coalition of cheetah recently relocated into Roam Private Game Reserve's traverse, appear to be thriving in their new environment. The cheetah were relocated to the arid Great Karoo region as part of a conservation project that ultimately seeks to increase the population numbers of cheetah in the wild, and the Karoo forms part of the cheetah's historic range. Upon arrival the cheetah were kept in a controlled boma area and monitored closely, giving them time to adjust to their new environment. When the cheetah were released into the open it wasn't long before they conducted their first kill – a red hartebeest! Photographer Em Gatland headed to Roam to photograph the cheetah in the wild, and her portfolio of cheetah images is nothing short of remarkable!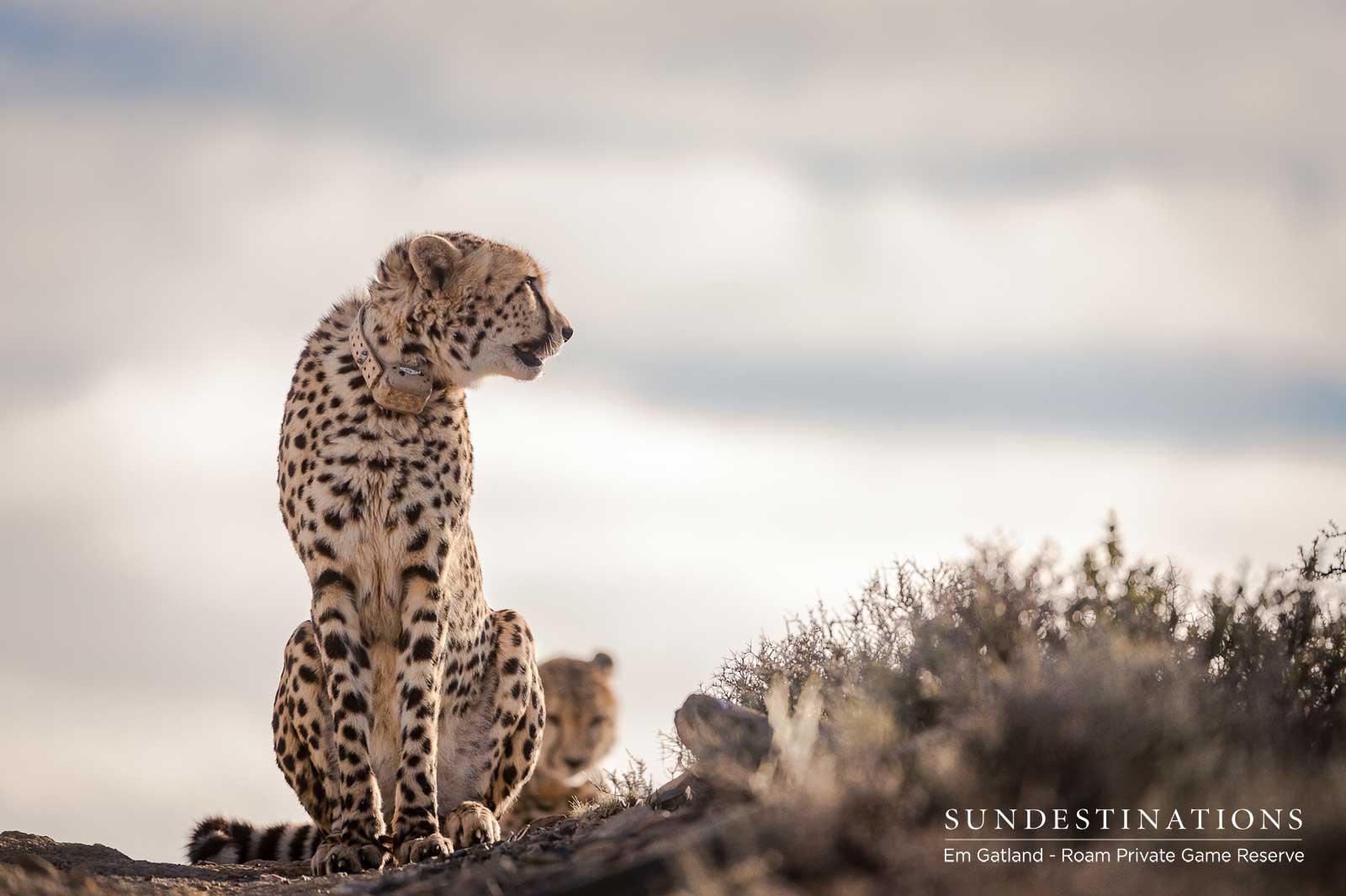 We chatted to the team at Roam who informed us that the cheetah are slowly getting used to their new environment and rugged terrain. Their diet is still being supplemented to ensure they continue to thrive. The last full moon provided enough light to illuminate the landscape, providing the ideal circumstances to take down a rather unsuspecting aardvark! Overall, the cheetah have provided excellent close-up game viewing opportunities for guests. It seems visitors to Roam are surprised at the size of the cheetah boys, who are quite large in stature!
The cheetah experience at Roam Private Game Reserve forms part of ongoing conservation projects in the Great Karoo. Various animal monitoring activities will be established on Roam to fulfil different objectives. Some of the high-profile animals
will be monitored on a regular basis, whilst general game will be monitored less frequently. Cheetah will be monitored by tracking them with a combination of telemetry, and traditional track and sign methods developed by the Khoi and San bushmen, the original inhabitants of the area. The original inhabitants developed these methods in order to hunt their prey. Visitors to Roam seeking to contribute to the overall conservation efforts of the reserve have the option of becoming involved in the cheetah experience.
Roam is home to a number of animals, and it is imperative to the sustainable management of the reserve that we accurately monitor the health of the entire system. This is achieved through monitoring of the fauna and flora. During the time in the boma the cheetah is unable to hunt for itself and we must supply its dietary requirements. To replicate the cheetah's natural diet, animals are supplied to the cheetah from the nature reserve. This is naturally not to everyone's comfort so participation in this part of the program is optional.