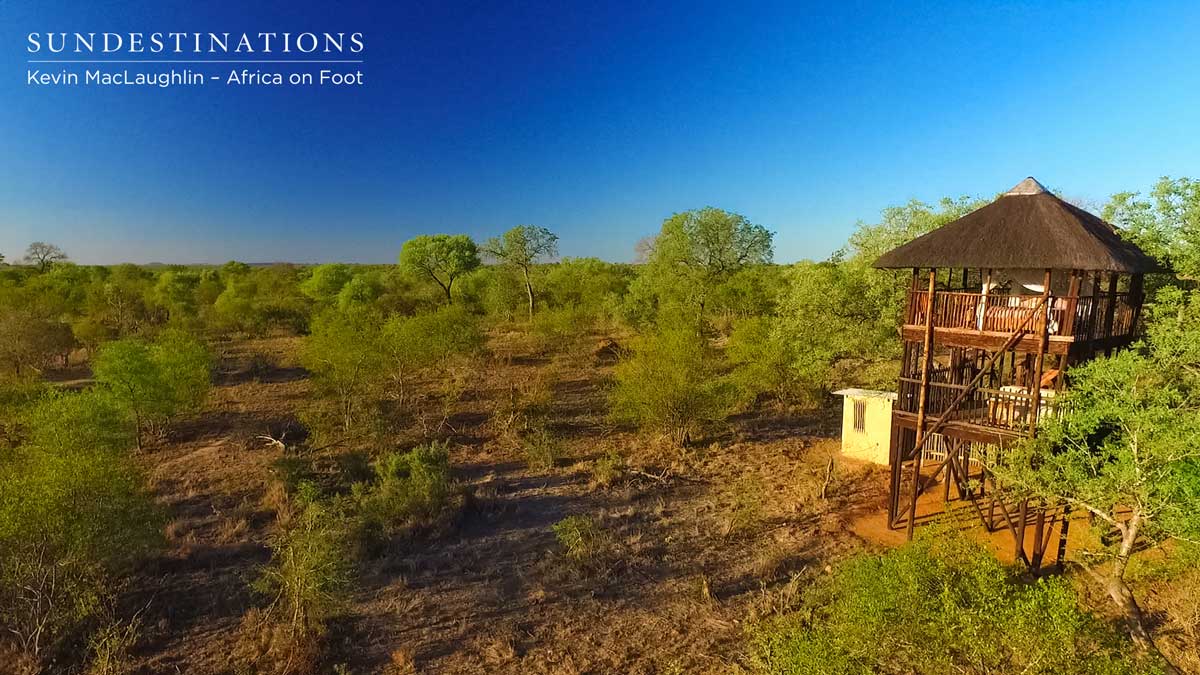 You've ogled over videos and photo albums of wild animals, hypnotic sunsets and incredible game drives. But what does it feel like to go on safari? And what do the lodges look like? How close is the swimming pool to your bedroom? These are all valid questions, often not answered until you arrive at camp. You can read all you want, but humans are visual creatures. We've created a series of lodge videos to walk you through our camps and to bring you as close to the real experience as possible.
This week, our top 5 videos highlight the lodge experience at Ezulwini River Lodge in the Balule Nature Reserve and Africa on Foot Camp in the Klaserie Private Nature Reserve.
Ezulwini River Lodge Camp Info
Ezulwini River Lodge is located on the banks of the Olifants River, in the Balule Nature Reserve. The luscious riverine forest canopies ensure that this region is a birders paradise. Home to the big five and a variety of plains game and predators means that game drives are always fruitful. With only 4 luxury suites and 4 standard rooms, it means Ezulwini River Lodge offers an intimate and personalised safari experience. We'll let the video whisk you away to safari paradise!
Accommodation at Ezulwini River Lodge
Accommodation at River Lodge is stylish. Inspired by the natural elements of nature and the surrounding bushveld, it's far from being pretentious. Both the luxury and standard rooms are furnished with all mod cons and tea/coffee facilities, while luxury suites have mini bars.
The 4 luxury suites with their own private plunge pool, viewing deck and lounge creates an idyllic paradise. There's also an outdoor shower and bath with sweeping views of the Balule. River Lodge has 4 standard rooms, which are traditional, thatched rondavels equipped with twin or double beds plus mosquito nets, bedside tables, and ensuite bathrooms, which have both bath and shower.
Virtual Experience of a Safari at Africa on Foot
This video summarises what to expect from a safari at Africa on Foot. From game viewing to sunsets, friendly banter, campfire experiences to feasting on homecooked traditional food; Africa on Foot is huge drawcard for visitors to the Klaserie. Africa on Foot has just won an award for being the best walking safari destination for 2016.
The Safari Experience at Africa on Foot
Africa on Foot offers a unique safari experience where on foot and vehicle safaris are combined. At the sign of first light rangers will wake guests and take them out on a 3 hour guided walking safari. This is where you will learn how to track wildlife and read the bush. Afternoon game drives means you are able to traverse a wider area in the safety of an open-topped game viewer. Afternoon game drives gently flow into the evening and when the sun sets, you will enjoy a few sundowner drinks before returning to camp where a traditional meal will be served.
Tour of Africa on Foot Accommodation
Africa on Foot has 5 chalets and a treehouse, which is an adventurous option for guests who want to spend a night in the wilderness.
One night during your stay, try sleeping out in the treehouse, which is located a few hundred metres from camp. A wooden structure reaching up into the trees with a game-viewing platform and a top deck with a bed and a view to be remembered. In summer it is warm and beautiful – perfect for fearless romantics!