This is the second instalment of a video blog series dedicated to what our rangers capture on camera traps around Africa on Foot and nThambo Tree Camp and at the surrounding pans and waterholes. It was a busy week at Twin Pans, which is where nThambo guide, Bjorn, positioned his camera trap, and thanks to this fantastic piece of technology, we have an exclusive glimpse into the secret life of animals. Some animals are particularly shy, some are nocturnal, and others are endangered, and this hidden camera lets us see them living wild while they think no one is watching.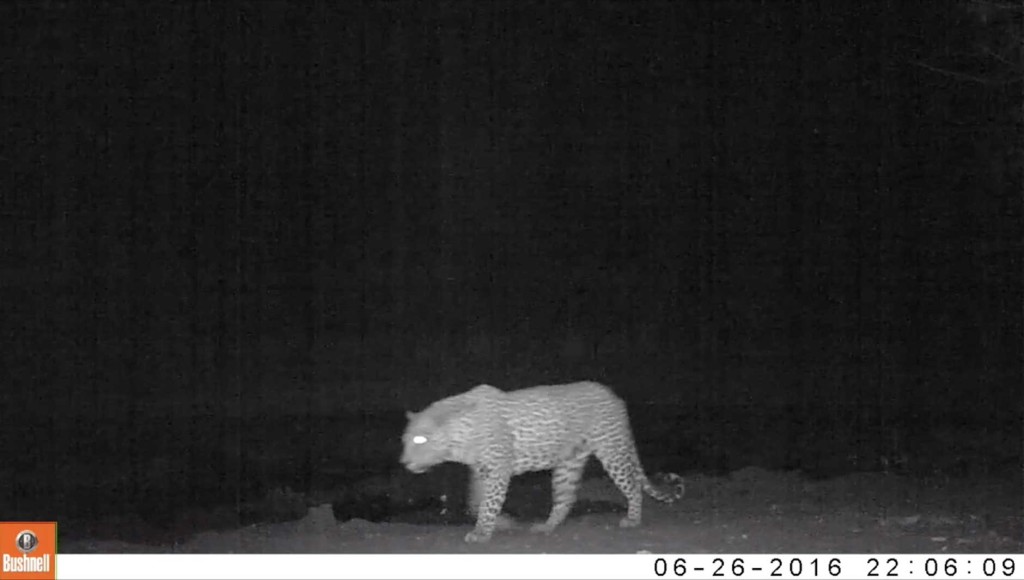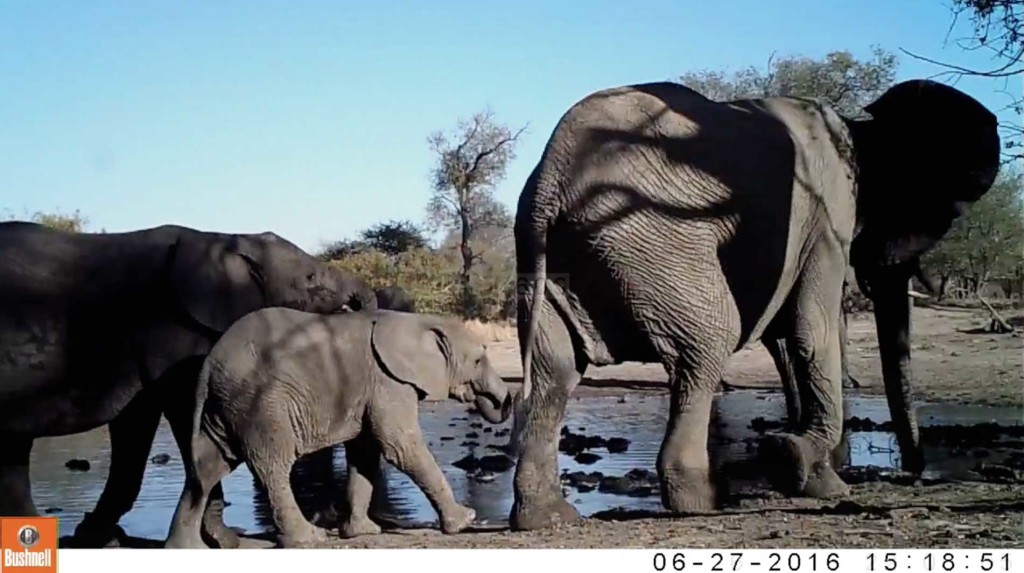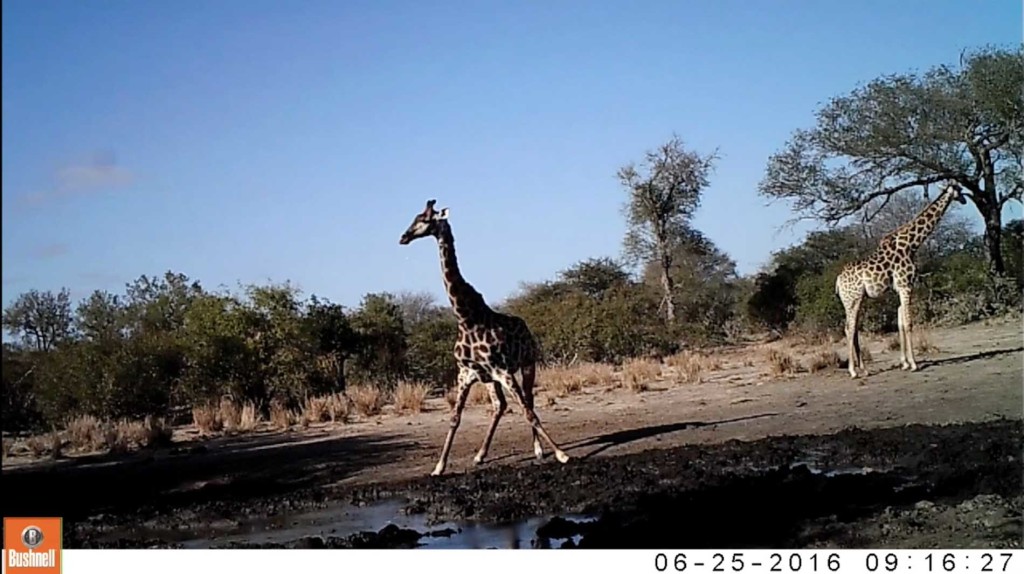 Bjorn has kept a close eye on the hidden camera, checking it daily and setting it up once again, ready to capture the next member of the wild approaching the waterhole. Numerous herds of elephant came and went, lathering themselves in mud and drinking litres and litres of water in typical fashion; and a pair of giraffes took the plunge and dipped their heads down to ground level to drink before something spooked them and they ran off. Zebra, kudu, more elephants, and finally, a leopard all made an appearance at Twin Pans! Back at Africa on Foot last night, guide Mike came face to face with White Rock, a female leopard whose territory runs right through Africa on Foot camp! This magnificent leopardess snuck around for a few minutes and before Mike could gather his guests to enjoy the sighting, too, she vanished into the night.
Just as we thought capturing a leopard stalking through the night was the best sighting of the week, Bjorn sent in a report of last night's camera trap findings… You'll have to wait and see what that is!