Lion tension continues in the Klaserie! The arrival of the Mapoza male lions sent things into a tailspin in the kingdom of the Trilogy males. Since this pair of unknown lions, now known as the Mapozas, arrived on the block we've seen them mating with the Ross Breakaway lionesses, Mabande lying low and then emerging with healing wounds on his flank, and the Trilogy males fighting with the Ross males in the Timbavati. Now, last night during #livebushfeed it was reported from the Africa on Foot vehicle that the Mapoza males were seen picking a fight with the Ross Breakaways!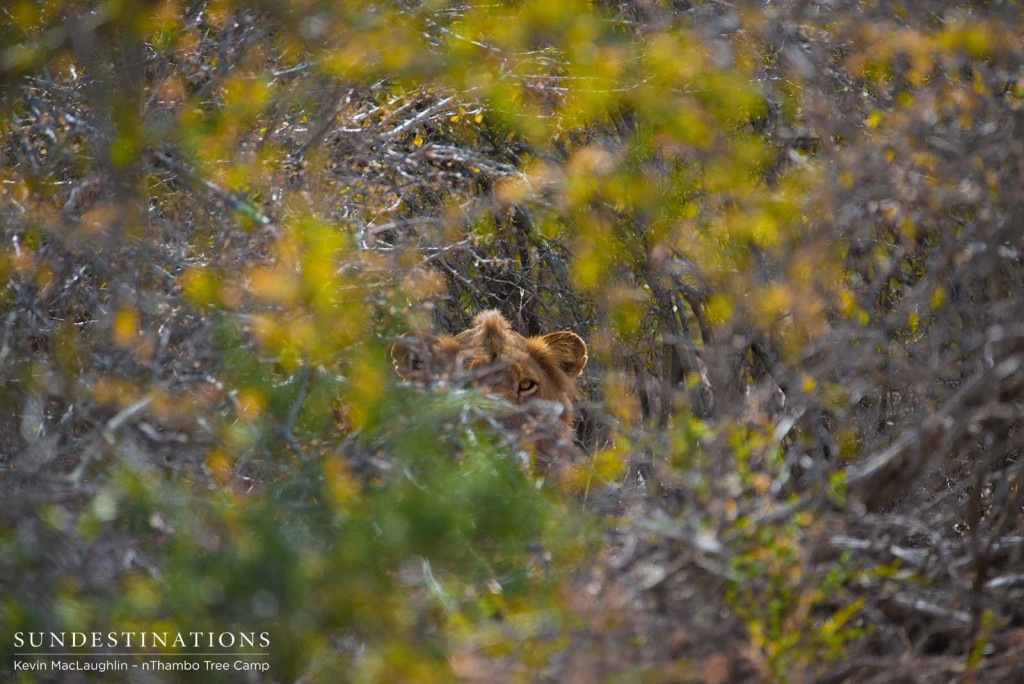 Yesterday morning, the guides at Africa on Foot and nThambo found the tracks for both the Mapoza male lions, while at the same time the Ross Breakaway lionesses were spotted by student guide, Rey. Well, lions in the flesh are a better sighting than tracks in the sand, so Mike and Bjorn took their guests through to see the lionesses we know and love. We couldn't have betted on what happened next! As we were enjoying the sighting of the lionesses, the Mapoza males came in in a storm of dust and a 'cat fight' broke out between the males and the females. After some serious snarling and squabbling, it dissipated and the lions moved off, but this was not to be the end of the morning's lion action! The Ross Breakaway lionesses were spotted soon after the fight stalking a kudu bull, and soon enough, it was reported that they succeeded in taking the animal down.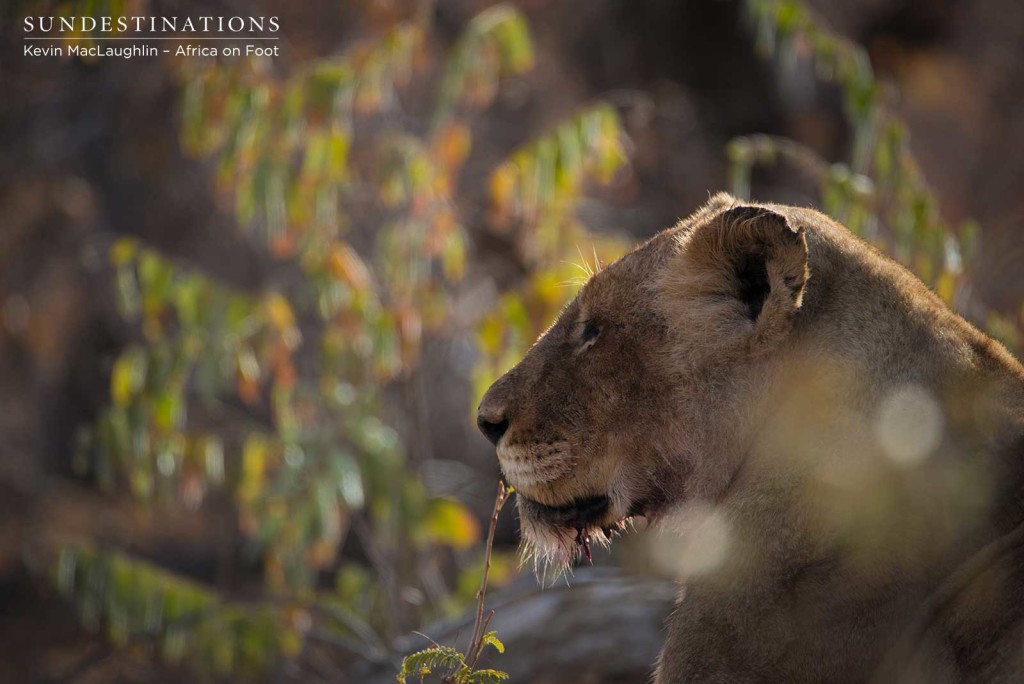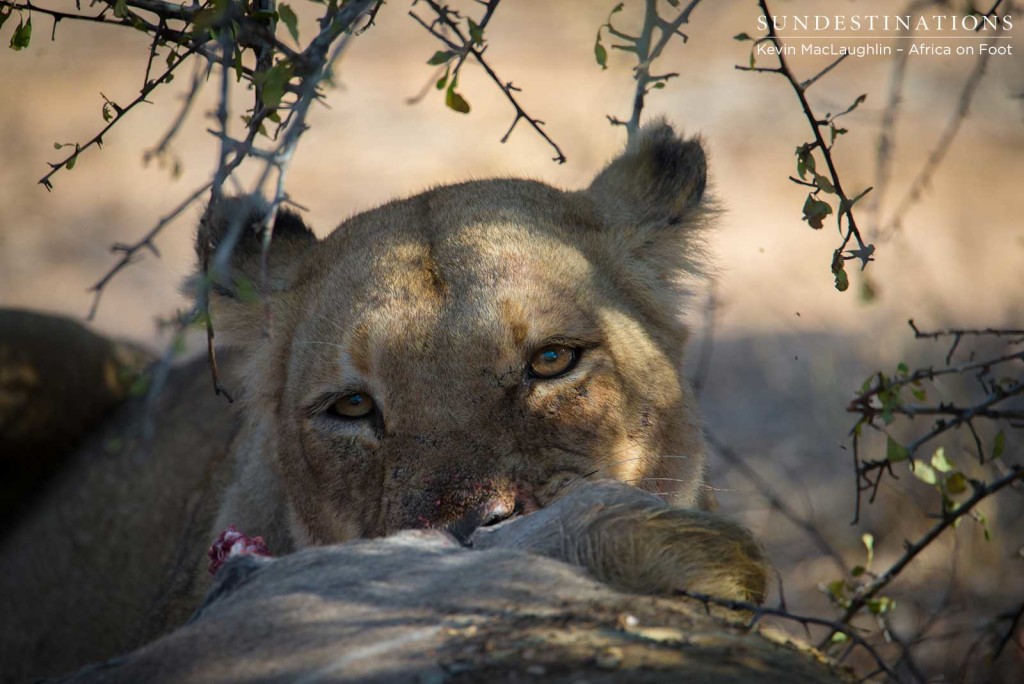 Unusually, the lionesses were very uneasy. One female was found on her own, keeping her distance from the vehicles, but there was evidence of having made the kill on her face. The second lioness was found feeding hungrily, although she was also highly alert. The guides gave them space and took their guests back to camp for breakfast, while photographer and cinematographer, Kevin MacLaughlin, returned to the scene to investigate the strange behaviour.
Lo and behold, the two Mapoza males had arrived and taken over the kudu carcass, chasing the lionesses away from their hard-earned meal. The larger of the two males was feasting, while the smaller, shy one hid in the bushes. Last night on game drive, Mike returned to the scene with his Africa on Foot guests, and they witnessed the same feisty tension between the Mapoza males and the Ross Breakaway females. They stared lethally at one another, and the big Mapoza stood and guarded the kill from the two lionesses.